Where would I be and what would I do without music? I have no answer for that since it's been a part of my life for my entire life. My parents each exposed me to the best of the best in music at an early age. From Eric B & Rakim to Mary J. Blige, Jahiem, Queen Pen, and Prince, they played it all! I also played an instrument for five years and just love the variety that music has to offer. Since 2017, on Lookinthemirah, at the end of each year, I write about my favorite projects of the year and 2020 is no different! This year was a doozy but music most definitely helped keep me sane! There were so many dope projects, from R&B to Hip-Hop. It was hard for me to narrow down my favorites but ultimately I thought about the projects I listen to the most, daily, or even multiple times a day. This list is in no particular order but here are my top eight projects. I can't wait to see what music will bring joy to my ears in 2021!
Release Date: May 29, 2020
Top Tracks: Look At Me, Scottie Beam (feat. Rick Ross), and Frank Lucas (feat. Benny the Butcher)
Without a doubt, I've played "Alfredo" so much since its release, that it's quite ridiculous! Blasting this in the car on a long drive just feels so amazing. There's literally nothing wrong with this album. From the tracklist to the features to the beats, Freddie Gibbs and The Alchemist did what they had to and I really hope they win that Grammy! First and foremost, Freddie Gibbs does not get the credit he deserves as an artist. Hopefully, this helped open up the world's ears because this man has always had bars but he really snapped with this one! Also, The Alchemist is an OG producer, I already knew nothing but greatness was coming. He's produced a lot of hip-hop classics, worked with the best of the best, and goes crazy every time.
Release Date: March 6, 2020
Top Songs: One Way St. (feat. Ab-Soul), 10k Hours (feat. Nas), and Summer 2020
Since those B2K days as "Lil' Fizz's cousin", I have been a huge fan of Jhené! With the perfect balance of peaceful but also I will cut this man completely off and tell him about himself in her songs, she totally gets me and plenty of other women. Her voice is so beautiful and so calming. This album carried me through some rough and tough days during this year. I can't even count how many times I've played Summer 2020 and cried to it. The range in features was everything for me, from Wiz Khalifia to Nas, and so many more dope artists to compliment songs.
Release Date: October 22, 2020
Top Tracks: Nigga Wit a Dream, Lovely Day in May, and Return on Investment
I don't need to skip a song on "Very New Heights" because this entire project is flawless. It's rare that I feel like that about a project but this is hands down a beautiful body of work. Nate talks about everything from being a Philly native to being on his grind, making self-care a priority, and keeping his chakras clean. This is one of those projects that a lot of people can relate to and really feel because it's so versatile but ultimately has a central theme. He floated on this, from start to finish, and I've for sure probably have listened to it every day. The beats? Perfect and he also sampled some fire oldies but goodies!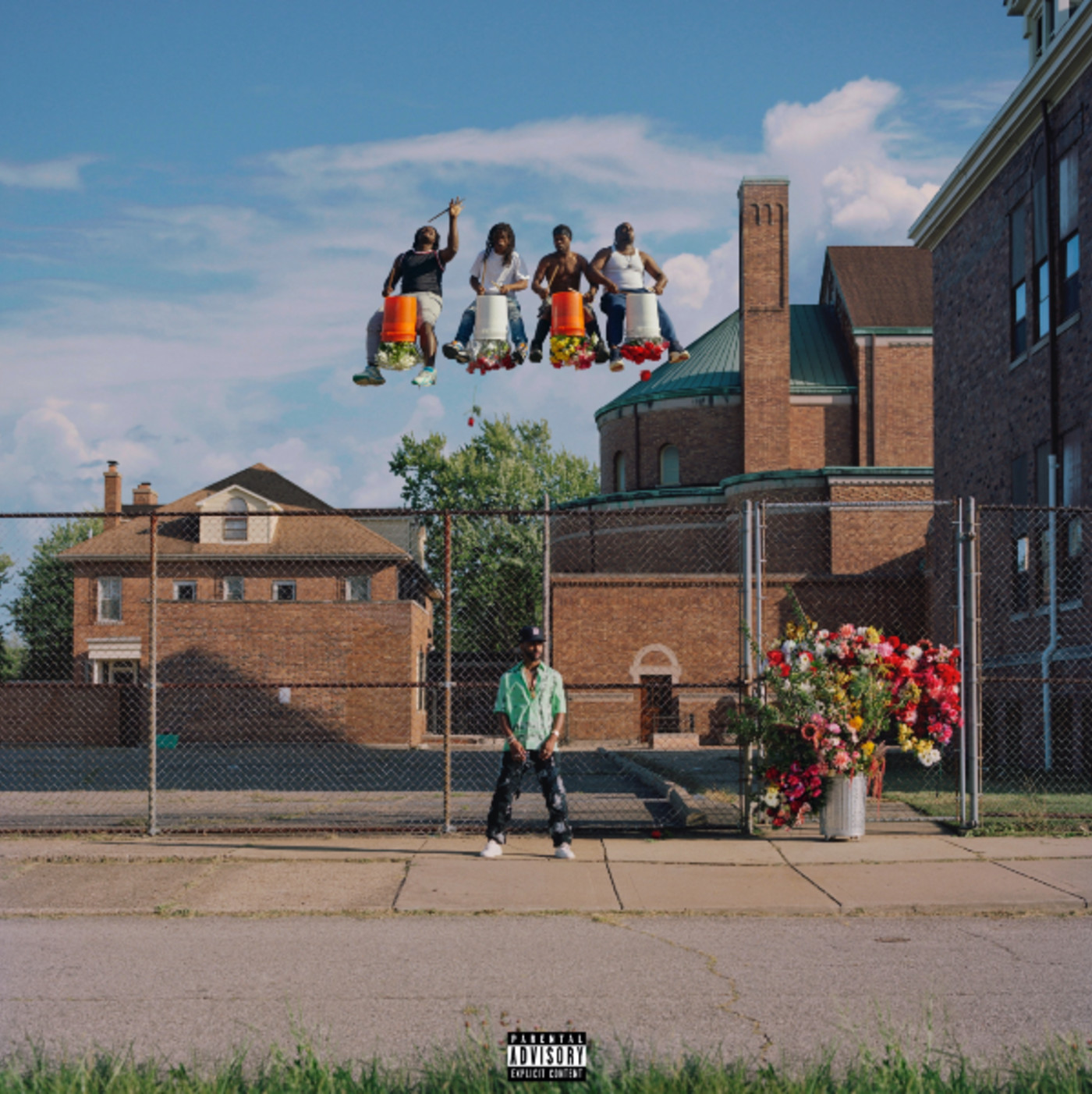 Release Date: September 4, 2020
Top Tracks: Deep Reverence (feat. Nipsey Hussle), Body Language (feat. Jhenè Aiko and Ty Dolla $ign), and Why Would I Stop?
Let's take a moment and go back to 2012, I was in college when Big Sean released his mixtape "Detroit". That mixtape was a game-changer and is one of my favorite mixtapes of all time. I actually went to Temple University's Homecoming to see him perform and it was a moment. Fast-forward to 2020 and it was announced he was dropping "Detroit 2", I was ecstatic. He knew how much of a success the mixtape was eight years ago, so I knew he wasn't going to disappoint; I was right! Big Sean really outdid himself, it's everything. He's always super authentic, doesn't do too much, and has created a lane for himself that no one is touching. This was also a Hit-Boy produced album and it's clear they mesh perfectly together!
Release Date: May 29, 2020
Top Songs: Cool Enough, Tick (feat, SiR), and Kinda Love(feat. D Smoke)
My first time hearing TeaMarr was on an episode of Issa Rae's show "Insecure", which coincidently TeaMarr is signed to Issa's label! Her voice is so unique and she definitely has become one of my favorite R&B artists this year. One of the things I love most is that she often talks about things that people act like are so taboo…sex and women getting ours. I love that for us though! We have amazing women rappers out right now like Megan Thee Stallion, City Girls, and Cardi B who discuss these same topics but being tapped into the more soulful experience of it all is the perfect balance for me!
Release Date: March 15, 2020
Top Songs: 12.38, 32.22, and 19.10
This album didn't get the play it should have for most people and I'm pretty sure it's because it was a very lowkey rollout, all the songs were titled as numbers, and it was right when everything started getting really weird with COVID19. Childish Gambino (Donald Glover) is beyond talented, from music to producing/directing his show "Atlanta". I can play this album and just let it rock while I'm running errands or cleaning my room. Similar to his other musical projects, it's a vibe but also a very much acquired taste. He even mentions "All About Love" by bellhooks, which is one of the best books I've ever read. I love how he features artists you may never expect to hear with him like Ariana Grande or 21 Savage.
Release Date: October 2, 2020
Top Tracks: Rich Nigga Shit (feat. Young Thug), Many Men, and Said N Done
Speaking of 21 Savage, he really doesn't miss when it comes to his albums! He and Metro Boomin are a dynamic duo, so I was super excited to see what they were going to bless us with. Savage Mode I was played consistently in 2016, so I knew they were going to come crazy this year. The fact that Morgan Freeman narrates the album was nuts to me, such a genius move! He's literally THEE narrator of all narrator's so it was just perfect and definitely helped tie the album together. This is another project that I can blast while riding around and rapping all the lyrics with ease.
Release Date: February 7, 2020
Top Songs: Pinto, Surf & Turf (feat. Vince Staples), and Scrape the Bowl (feat. Benny the Butcher)
I don't remember how I got introduced to Boldy James' music but I am so glad I did. This year was the first time I listened to an entire project of his, straight through, and I've been a fan since. The song I listened to first was "Pinto", which are actually my favorite kind of beans and I was shook at how fire the song was, how dope the beat was, and lowkey upset that I was just finding out about Boldy. There's just something that I can't put my finger on- maybe his distinct voice, his wordplay, or maybe even his flow but it works perfectly and he's doing his thing! The Alchemist was going crazy this year because again, this is another collaboration album that he killed!